iPhone 4 Rear Case Transparent Yellow
iPhone 4 Rear Case Transparent Yellow clear, It is only the glass cover, not include the Mobile phone and housing. change your iphone 4 to the clear.
Contact | Link To Product | More Products By This Company
Images
Click on an image to see larger size image ...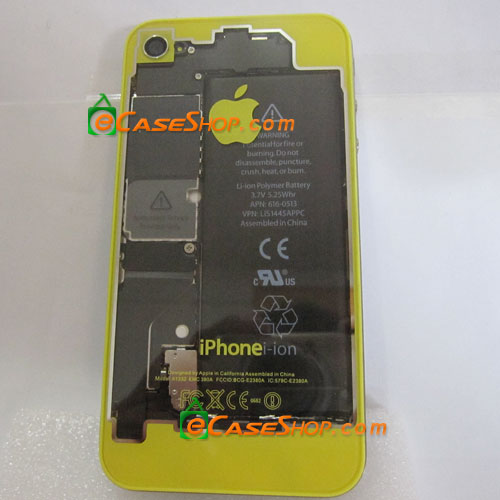 Specifications
| | | |
| --- | --- | --- |
| iphone 4 | : | rear case |
| color | : | yellow |
| weight | : | 1 |
| price | : | 13.99 |
| qty | : | 500000 |
Details
iPhone 4 Rear Case Transparent Yellow
Transparent Yellow iPhone 4 Battery door Cover for you replce original phone This High Quality iPhone 4G Rear cover for you iPhone 4G the perfect solution to fixing your bad, damage or scratched. Give you a whole New iPhone 4G Phone.
* Brand New High Quality iPhone 4G Back Battery Cover Glass Housing Transparent Yellow.
* Durable material, premium craftsmanship, give free tools for your Replacement Apple iPhone 4 Back Cover.
* It is only the glass cover, not include the Mobile phone and housing.
* Precision molded cases to perfectly fit your iPhone 4G Housing.
* iPhone 4 Housing Back Door all of parts are made of high material.
* It make your phone looks shining again.
* this back cover not include middle frame/bezel holder.
* Replace your iPhone 4 broken, damaged or cracked Housing Case with new one.
* Complete With Apple iPhone 4 16GB,32GB.
* Color: Transparent Yellow.
* Other Colors on eCaseShop.com
* All of parts as picture show
* Note: eCaseShop.com is not responsible for any damage caused by installation of this accessory! This Apple iPhone 4 Battery Door Back Cover Not supplied fitting manual!
Package content:
1 x Back Battery Cover Housing Glass For iPhone 4 4G
1 x Free Open Tools for iPhone 4
Pls note: This back cover can not be used in the CDMA iPhone 4 for Verizon.
How to Replace iPhone 4
Tags
iphone 4, rear case, iphone rear case, iphone 4 rear, rear cover, Transparent clear, clear rear case, transparent
Disclaimer:
Submitters of product listings are solely responsible for their content. PRLog can't be held liable for the contents of the product listings.
Report Abuse