Toshiba PA3383U-1BRS Battery Pack 14.8 V 6600 mAh
Battery Type: Li-ion Battery Capacity: 6600 mAh Battery Volt: 14.8 V
Contact | Link To Product | More Products By This Company
Images
Click on an image to see larger size image ...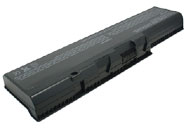 Specifications
| | | |
| --- | --- | --- |
| Battery Capacity | : | 6600 mAh |
| Battery Color | : | black |
| Battery Type | : | li-ion |
| Battery Volt | : | 14.8 V |
| Battery Weight | : | 737.10 g |
Details
TOSHIBA PA3383U-1BRS notebook battery replacement. 1 year warranty, fast delivery and high quality.

Product site: www.abatterypack.com/notebook-battery/part.php/TOSHIBA/2140/PA3383U-1BRS

warranty:1 year warranty, 30 days money back

This TOSHIBA PA3383U-1BRS battery is also compatible with the following models:
TOSHIBA :
Satellite A70-S2362 Satellite A70-S249 Satellite A70-S2491
Satellite A70-S2492ST Satellite A70-S256 Satellite A70-S2561
Satellite A70-S259 Satellite A70-S2591 Satellite A70 Series
Satellite A75-S125 Satellite A75-S1251 Satellite A75-S1252
Satellite A75-S1253 Satellite A75-S1254 Satellite A75-S1255
Satellite A75-S206 Satellite A75-S2061 Satellite A75-S209
Satellite A75-S2091 Satellite A75-S211 Satellite A75-S2111
Satellite A75-S213 Satellite A75-S2131 Satellite A75-S226
Satellite A75-S2261 Satellite A75-S229 Satellite A75-S2291
Satellite A75-S2292 Satellite A75-S2293 Satellite A75-S231
Satellite A75-S2311 Satellite A75-S276 Satellite A75-S2761
Satellite A75-S2762 Satellite A75 Series Satellite P30
SATELLITE P30-107 SATELLITE P30-110 SATELLITE P30-116
SATELLITE P30-119 SATELLITE P30-132 SATELLITE P30-133
SATELLITE P30-141 SATELLITE P30-144 SATELLITE P30-145
SATELLITE P30-149 Satellite P30-153 SATELLITE P30-153
Satellite P30-S6362ST Satellite P30-S6363ST Satellite P35-S605
Satellite P35-S6051 Satellite P35-S6052 Satellite P35-S6053
Satellite P35-S609 Satellite P35-S6091 SATELLITE P35-S611
SATELLITE P35-S6111 Satellite P35-S629 Satellite P35-S6291
Satellite P35-S6292 Satellite P35-S631 Satellite P35-S6311
Satellite P35-S7012 Satellite P35 Series

Contact info:
Our website: www.abatterypack.com
E-mail: info@abatterypack.com
Tel: 510-226-0701
Toll-free:877-313-7867
Tags
Disclaimer:
Submitters of product listings are solely responsible for their content. PRLog can't be held liable for the contents of the product listings.
Report Abuse