Psp 2000 Laser Len Khm-420BAA
UMD replacement lens with laser for your PSP-2000(Slim) with antistatic point? Replacing your old part with this new one PSP Lens Replacement KHM-420BAA
Contact | Link To Product | More Products By This Company
Images
Click on an image to see larger size image ...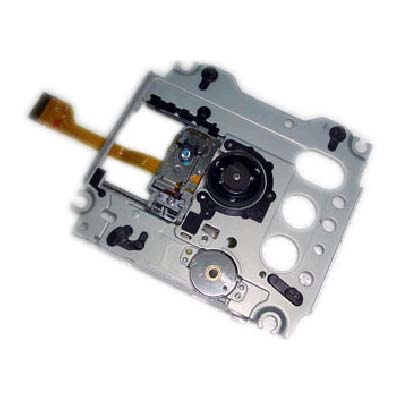 Specifications
| | | |
| --- | --- | --- |
| features1 | : | PSP-2000(Slim) |
| features2 | : | point on the ribbon cable |
| features3 | : | KHM-420BAA |
| features4 | : | fix your system |
| features5 | : | With Deck |
Details
Psp 2000 Laser Len Khm-420BAA

#www.earthbabycart.com/psp-2000-laser-len-khm420baa_p901.html

Are you looking for original Sony PSP-2000(Slim)

PSP2000Khm-420baa1.jpg
UMD replacement lens with laser for your PSP-2000(Slim) with antistatic point? Replacing your old part with this new one PSP Lens Replacement KHM-420BAA or PSP-2000 Laser Lens will solve your problem. This factory new replacement is what works for the game doctor in yours. Save money and fix your system by replacing it at a fraction of the original one price. The PSP-2000(Slim) UMD replacement you are looking at is brand new, original but not refurbished or like new part.

Features:
This Sony PSP-2000(Slim) UMD with laser suits for your PSP-2000(Slim).
There's an anti-static point on the ribbon cable that needs to be disordered. You will need to have a soldering iron to do this.
Part no.: KHM-420BAA (PSP-2000 Mech).
Includes new laser head, spindle motor and housing.
Perfect replacement for your broken or defective Laser Lens.
Compatible with all version and color PSP-2000(Slim).
Tags
Len Khm-420BAA, LaseLen, Sony, accorlin
Disclaimer:
Submitters of product listings are solely responsible for their content. PRLog can't be held liable for the contents of the product listings.
Report Abuse