HP Pavilion DV1000 Laptop Battery
Battery Type: li-ion Battery Volt: 10.8 V Battery Color: black Battery Weight: 447.93 g Dimension: 205.15x51.10x21.20 mm
Contact | Link To Product | More Products By This Company
Images
Click on an image to see larger size image ...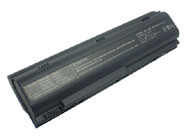 Specifications
| | | |
| --- | --- | --- |
| warranty | : | 1 year warranty |
| Battery Type | : | li-ion |
| Battery Volt | : | 10.8V |
| Color | : | black |
Details
Abatterypack.com - We offer replacemnet laptop battery for HP Pavilion DV1000 with high high quality and 1 year warranty. Huge discount, fast delivery.

Product site: www.abatterypack.com/laptop-battery/hp-pavilion-dv1000-series.htm

We have 2 batteries fit Pavilion DV1000 Laptop
First:
# Battery Type: li-ion
# Battery Capacity: 4400 mAh
# Battery Volt: 10.8 V
# Battery Color: black
# Battery Weight: 447.93 g
# Dimension: 205.15x51.10x21.20 mm
# Product Code: NHP017
Second:
# Battery Type: Li-ion
# Battery Capacity: 8800 mAh
# Battery Volt: 10.8 V
# Battery Color: black
# Battery Weight: 751.28 g
# Dimension: 205.20x59.20x37.50 mm
# Product Code: NHP018.2

Descriptions of HP Pavilion DV1000 battery:

* Rechargeable laptop battery pack for HP Pavilion DV1000 .
* Manufactured By Hi-Capacity power products.
* Batteries designation of the manufacturer.
* Highest quality Japanese battery cells.
* Most HP Pavilion DV1000 batteries are pre-charged before shipping.
* Our HP Pavilion DV1000 battery with Free ACE Insurance.
* We ship to U.S and Canada destinations only, fast shipping.
* We accept PayPal payment and Credit Card payment system. We also accept Check and Money Order.

How long will the new HP Pavilion DV1000 battery power the laptop?

Battery run-time on a laptop is difficult to determine. Actual battery running time depends upon the power demands made by the equipment. The use of the screen, the hard drive and other accessories also results in an additional drain upon the battery, effectively reducing its running time. The total run-time of the battery is also dependent upon the design of the equipment. Generally, a new Hi-Capacity battery will run 30% to 50% longer than the old battery did when it was new.

How do I judge the quality of rechargeable HP Pavilion DV1000 battery?

There are many different battery testing criteria and standards such as battery's internal resistance, testing the capacity and life cycle with different C-rate and environment temperature, etc. Most of them require specialized equipment and controlled enviroment to conduct the tests. Therefore, regular consumers really cannot just the quality of rechargeable battery from their outside appearance. But from BatteryX's experience, Japanese made cells have tighter tolerances, closer in performances meeting their designed specifications, and higher life cycles.

Contact info:
Our website: www.abatterypack.com
E-mail: info@abatterypack.com
Tel: 510-226-0701
Toll-free:877-313-7867
Tags
Pavilion DV1000, hp pavilion dv1000
Disclaimer:
Submitters of product listings are solely responsible for their content. PRLog can't be held liable for the contents of the product listings.
Report Abuse