LED street light XY series
MGY series LED street light,high luminous efficiency 87lm/w ,perfect heat sink, small watts leds integrated
Contact | Link To Product | More Products By This Company
Images
Click on an image to see larger size image ...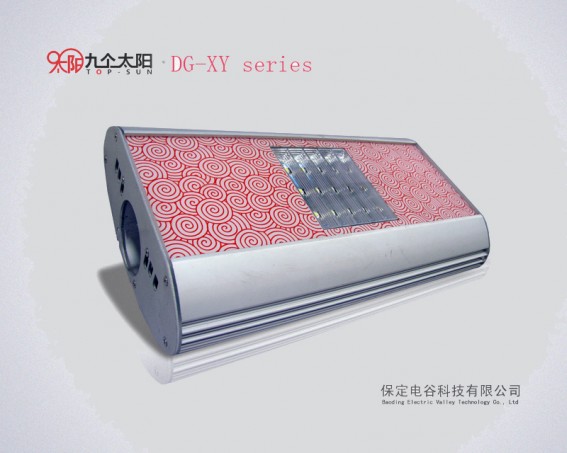 Specifications
| | | |
| --- | --- | --- |
| light fixture | : | led street light |
| power | : | solar power or grid power |
| energy | : | energy saving |
| long lifetime | : | 50000 hours |
| installation | : | easy to install |
Details
Lucky cloud series Lights, power scope from 15w to 60w, light source is made of imported led cores after sealed up. The whole lamp body is made of tensile aluminum to be cooling. This is a new kind of green environmental-friendly lights which is in accordance with the related standards of road illumination.
·good construction, beautiful appearance, good-resistance to humidity and hot, well-sealing.
·high lighting efficiency, no twinkling, no hurts to eyes and skin, used safely.
·new style led light source with specially designed grading system.
·save more than 80% energy than it of high pressure sodium street lights under the same illumination.
·easy to installation .
·environmental friendly and energy-saving, high stability.

www.china-led-street-light.com
Tags
led streetligh, LED light, LED, light fixture, led lighting, street light, solar streetlight, solar energy
Disclaimer:
Submitters of product listings are solely responsible for their content. PRLog can't be held liable for the contents of the product listings.
Report Abuse