Soul Brazilian Premium Cachaca
Soul Cachaça is an Artisan Cachaça. Now available in the United States. Aged in oak barrels for a minimum of one year. No additives. Made in Brazil. Imported by Premier Spirits, LLC.
Contact | Link To Product | More Products By This Company
Images
Click on an image to see larger size image ...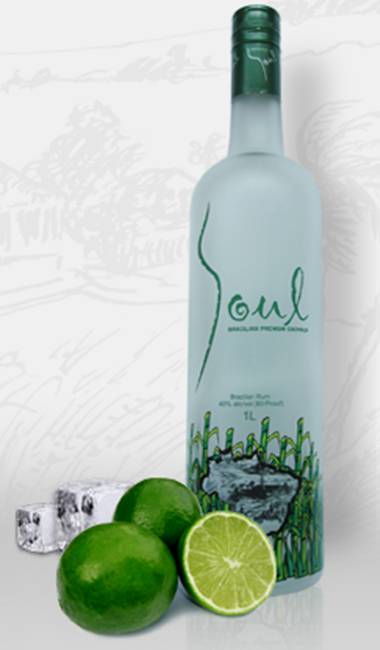 Specifications
Details
Soul Brazilian Premium Cachaça. Quite simply, Soul is the Spirit of Brazil.

Even though Soul has been making Cachaça for well over 100 years, it is the spirit of 17th century craftsmen that Soul relies on to bring this unique Brazilian rum to the forefront of 21st century premium distilled spirits.. It starts with the land

The premium quality of Soul Cachaça is derived from the fact that we use only finest of ingredients in the making of our products. Our fellow craftsmen in the 1600's, like today's Soul, understand that quality product starts with the land. By owning the land, Soul is able to regulate and ensure the quality of its natural sugar cane. Only the finest and highest quality of sugar cane will transcend into the unique and excellent Soul Cachaça.
Tags
Spirits, Cachaca, rum, Vodka, Beverage, wine, Beer, food
Disclaimer:
Submitters of product listings are solely responsible for their content. PRLog can't be held liable for the contents of the product listings.
Report Abuse