PS3 Break Driver 1.2 Revolution USB Chipset Adapter
Today, PS3BREAK V1.2 without label is launched by PS3BREAK team. Users can choose if the label is needed according to their requirements. The image of the package is as follows.
Contact | Link To Product | More Products By This Company
Images
Click on an image to see larger size image ...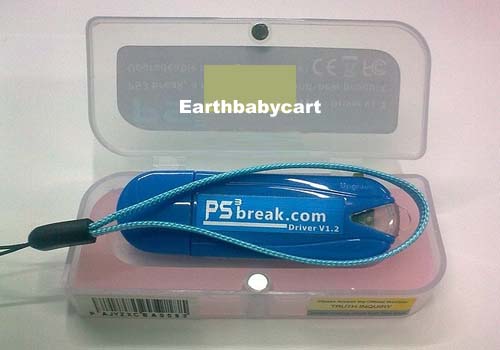 Specifications
| | | |
| --- | --- | --- |
| Name | : | ps3 break 1.2S |
| Speed | : | fast |
| All 1.1 | : | support |
| USB | : | support |
| Original BD | : | no need |
Details
Features
1、100% Upgradeable hardware firmware with V1.1 thoroughly!
2、 The key "Upgrade" for software upgrading and avoids to be blocked by SONY. Users can also upgrade the updated software through computer.
3、Reading speed will be 2 times faster and it makes users to play more smoothly.
4、 Games can be copied and saved to internal or external hard disk, in this way, the expensive blue-ray driver and disc can be abandoned.
5、Plug & play USB port, the installation will be finished in a few seconds.
6、Homebrew software is supported.
7、Simple and clear illustrations will guide you to install step by step.
8、PS3 Break is compatible with all fat and slim model.

PS3 Break Driver 1.2 Revolution USB Chipset Adapter for PS3 Fat and Slim

Highlight Feature:

* Support Upgrade function by press the upgrade key (With Firmware V1.1 )of the item.
* No need Original BD booting-disc any more, Users can play the PS3 games directly.
Tags
Disclaimer:
Submitters of product listings are solely responsible for their content. PRLog can't be held liable for the contents of the product listings.
Report Abuse