The Dunlop Brothers Calendar for 2011
This Calendar has photographs of the late Joey and Robert Dunlop, the two brothers from Co. Antrim, Northern Ireland who were killed whilst enjoying the sport they were competing in. Joey and Robert were famous in MotorCycling circles worldwide.
Contact | Link To Product | More Products By This Company
Images
Click on an image to see larger size image ...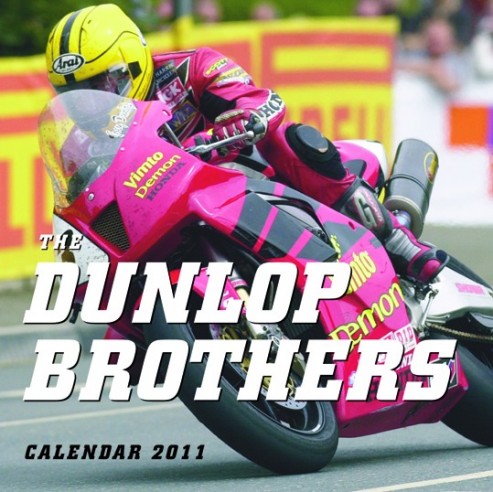 Specifications
| | | |
| --- | --- | --- |
| Joe Dunlop | : | Full Color Photographs |
| Robert Dunlop | : | Full Color Photographs |
| Size | : | 30cm x 30cm |
| Price | : | Good Value |
| Color | : | Full Color |
Details
A beautiful calendar with full color photographs of the late Joey and Robert Dunlop who were famous in the world of motorcycle racing.

Some of the photographs include -- Joey Dunlop riding over Ballagh Bridge during the TT race in 1999, Robert Dunlop during practice for the North West 200 in 2008, Joey on his way to Victory in the Ligthweight TT in 1998, Robert on his way to winning the 125cc race during the Cookstown 100, 2008, Joey racing in the Senior TT in 2000, Robert leading during the Dundrod 150 in 2007.

This item will be packaged securely and shipped worldwide from our offices in Bangor, County Down.

Why not sign up for the FREE Ulster-Scot.Com Newsletter and learn of new products, discounts and special offers.
Tags
motorcycling, road racing, joey dunlop, robert dunlop, dundrod, northwest 200, cookstown, tandragee, crossan motocycles
Disclaimer:
Submitters of product listings are solely responsible for their content. PRLog can't be held liable for the contents of the product listings.
Report Abuse