PS3 Jailbreak PSJailbreak modchip for PS3 - £13.26 : Earthbabycart.com
PS3 Jailbreak PSJailbreak modchip for PS3 PS Jailbreak official support site: www.psjailbreak.com The world's first PS3 modchip - PSJailbreak is finally released! PS Jailbreak is a USB plug and play solution that installs in seconds
Contact | Link To Product | More Products By This Company
Images
Click on an image to see larger size image ...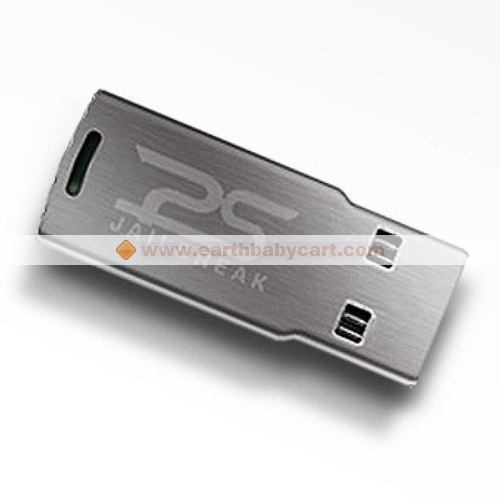 Specifications
| | | |
| --- | --- | --- |
| Status | : | Brand New |
| weight | : | 0.1 |
| Suitable models | : | ps3 |
| Modle | : | Jailbreak |
| Compatible with | : | PS3 models FAT and SLIM |
Details
PS3 Jailbreak PSJailbreak modchip for PS3

www.earthbabycart.com/ps3-jailbreak-psjailbreak-modchip-for-ps3_p700.html

The world's first PS3 modchip - PSJailbreak is finally released!

PS Jailbreak is a USB plug and play solution that installs in seconds, keeping your valid warranty seal in tact.

Compatible with all PS3 models FAT and SLIM. Supports all regions: USA, JAP, PAL and KOREA.

PS3 Jailbreak disables forced software updates and will never brick your console.

Supports all games (it does not allow backups of bluray movies , dvd movies , or past consoles games)

Backup games to your internal hard drive or external hard drive through USB, and boot directly off GUI. Eliminating the need for expensive blueray burners and costly blank media.

Play backups off your hard drives 2x as fast as off the blueray drive. This eliminates lags and glitches to provide you with smoother game play.

Open up your console to a new generation of homebrew applications. Load homebrew apps/games off any USB hard drive/flash drive.

Fully updatable with new features/updates by connecting PS Jailbreak to any computers USB port.
PSjailbreak1.jpg
PS Jailbreak
PSJailbreak Features:

* Easy to use, just Plug and Play
* Totally solderless installation, no need to open up your console
* Keeping your PS3 console with valid warranty seal in tact
* Compatible with all PS3 models FAT and SLIM, and all Regions
* Plugs into the front of your PS3 console that will then un-lock your console to be able to play un-signed homebrew applications
* Allow you to make backups of your original games onto your hard drive
* The chip is totally firmware upgradeable

PSjailbreak_USB1.jpg
PSJailbreak USB dongle
PS Jailbreak Instructions:

1. Visit Backup Manager and copy onto any standard FAT32 formatted USB flash drive
2. Power off your console(For Fat model you can flick power switch in the back. For Slim you must unplug power cable and re-plug out of back of console)
3. Insert PS3 Jailbreak into your consoles USB port(you should have nothing else plugged in)
4. Press power button on console, release power button and then immediately press the eject button (You will then see two lights while the console loads.If the light truns green then that meas PS Jailbreak is working, if it turns red then that means you did not press power eject in a quick enough sequence.If you see red light please un-plug your console from the wall and begin step 4 over again)
5. Insert USB key with backup manager downloaded on it
6. On main system meun go to "Game", then "Install Package Files". and click to install Backup Manager
7. Scroll down game menu and you will see Backup Manager application. please click on it
8. Insert your licensed game that you would like to backup into the drive. If you wish to backup to an external hard drive pleae insert it now. Click O button to backup game, you will be asked if you would like to backup to external hard drive (by checking no it will ask you to backup to internal hard drive)
9. To load a backup game please insert any game into the drive?(You can have any real PS3 game in the drive. but you must leave I game in the drive to access your 100's of backups. This ensures reliablitity in the game loading process) Now choose the game you would like to load and press X .
10. You will be taken back to the main console menu with Backup Manager highlighted. Srcoll up I and you will see the chosen game that you have loaded from Backup manager
11. Click on it, and enjoy your games!
Tags
Disclaimer:
Submitters of product listings are solely responsible for their content. PRLog can't be held liable for the contents of the product listings.
Report Abuse