2 Ply Black Panther Floral Korean Mink Queen Blanket
My Plaid Blankey 2 Ply Black Panther Floral Korean Mink Queen Blanket
Contact | Link To Product | More Products By This Company
Images
Click on an image to see larger size image ...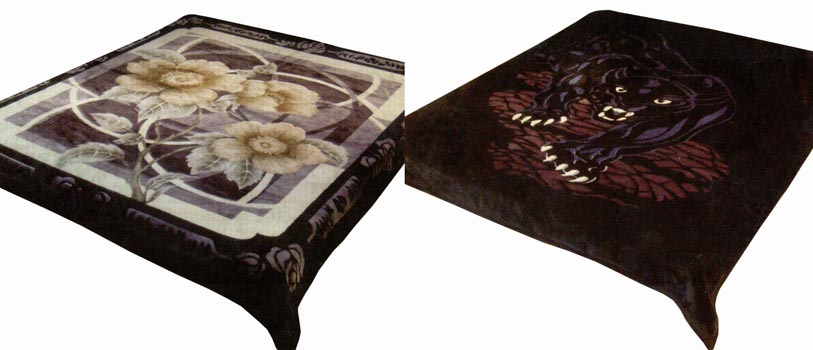 Specifications
| | | |
| --- | --- | --- |
| Korean Mink Blanket | : | Extra Warm Soft |
| Queen Blanket | : | Measures 76X94 |
| Carrying Case | : | Storage and Traveling |
| Acrylic Blanket | : | Warm Plush Blanket |
| Priced Just Right | : | Free Shipping |
Details
2 Ply Black Panther Floral Korean Mink Queen Blanket
Click to enlarge image(s)
This 2 Ply Black Panther Floral Korean Mink Queen Blanket has a different design on each side. It's like buy 2 blankets for the price of one while getting that thick plush feel in both. The softest, brightest, and plushest printed blanket on the planet. This blanket can be used at the game, on a picnic, in the bedroom, or cuddle under it in the den while watching TV. These detailed designs bring the outdoors adventure into your home yet keep you warm and cozy on those chilly domestic safaris. These blankets are extra warm, as soft as mink (also known as "Korean mink") and have superior durability. Made of an acrylic blend. Easy Care, machine wash and dry.
Tags
My Plaid Blankey, Korean Mink Blanket, Blanket, Blankets, Heavy Weight Blanket, Queen Size Blanket
Disclaimer:
Submitters of product listings are solely responsible for their content. PRLog can't be held liable for the contents of the product listings.
Report Abuse