UnicMatrix EMF Protection Pendant 'Drop White'
Suffering from headaches? Feeling depressed? EMF might be the reason. UnicMatrix is the latest & most effective technology for EMF protection. Independent testing methods, physicians, athletes & celebrities worldwide confirm the sensational effect.
Contact | Link To Product | More Products By This Company
Images
Click on an image to see larger size image ...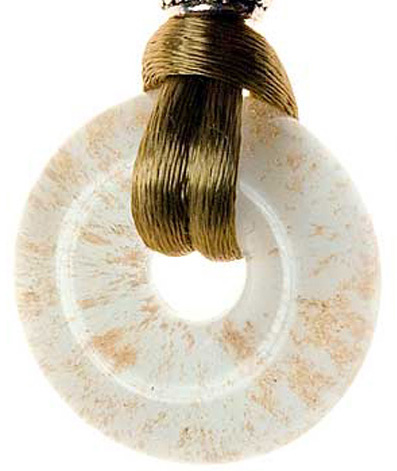 Specifications
| | | |
| --- | --- | --- |
| Glass | : | 2-2.5 cm |
| Color | : | white |
| Brand | : | UnicMatrix |
| Sort | : | Glass Drop |
| Matrix | : | Pyrolet® inside |
Details
EMF protection does not have to be plain and dull. Here comes the next generation: UnicMatrix, beautiful pendants with a purpose. UnicMatrix is the ultimate shield against the greatest threat of this century: electronic smog. World Health Organization considers radiation from household items like cell phones, computers, microwaves, and TVs the fastest growing environmental threat. Everyone in the world is under attack. UnicMatrix is always on the job, protecting you from the negative impact of electronic smog. This plight of the electronic age is a leading cause of health problems, mental disorders, emotional issues, as well as premature skin aging. As an added bonus for the travelweary, Unicmatrix reduces jet lag! Each piece of UnicMatrix jewelry is a unique item embedded with the Pyrolet Matrix, a quantum physical formula, written in fire, where ancient knowledge meets systemic research.

The Drop White combines purest white with the deep glimmer of honey. Purity meets beauty. This piece of jewelry is amazing. If you are seeking for real beauty, don't look any further! Delivered with two satin necklaces. All items are handmade, color and pattern may vary.
Tags
emf protection, EMF pendant, UnicMatrix, Stress, depression, Christmas gift, gift, Pyrolet
Disclaimer:
Submitters of product listings are solely responsible for their content. PRLog can't be held liable for the contents of the product listings.
Report Abuse