PS3 Jailbreak PSJailbreak modchip for PS3
The world's first PS3 modchip! PS Jailbreak is a USB plug and play solution that installs in seconds, keeping your valid warranty seal in tact. Compatible with all PS3 models FAT and SLIM. Supports all regions: USA, JAP, PAL and KOREA.
Contact | Link To Product | More Products By This Company
Images
Click on an image to see larger size image ...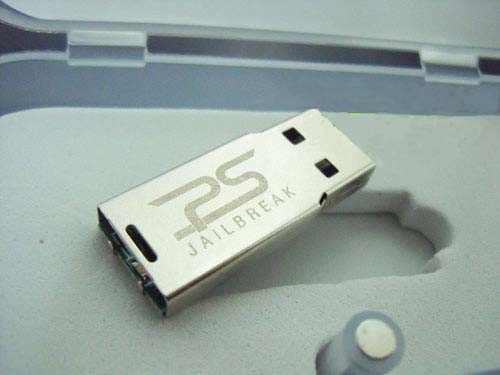 Specifications
| | | |
| --- | --- | --- |
| the first PS3 modchip | : | yes |
| all regions | : | support |
| brick your console | : | never |
| force software update | : | disable |
| support all games | : | support |
Details
PS3 Jailbreak disables forced software updates and will never brick your console.
Supports all games (it does not allow backups of bluray movies , dvd movies , or past consoles games)
Backup games to your internal hard drive or external hard drive through USB, and boot directly off GUI. Eliminating the need for expensive blueray burners and costly blank media.
Play backups off your hard drives 2x as fast as off the blueray drive. This eliminates lags and glitches to provide you with smoother game play.
Open up your console to a new generation of homebrew applications. Load homebrew apps/games off any USB hard drive/flash drive.
Fully updatable with new features/updates by connecting PS Jailbreak to any computers USB port.
PSJailbreak Features:
* Easy to use, just Plug and Play
* Totally solderless installation, no need to open up your console
* Keeping your PS3 console with valid warranty seal in tact
* Compatible with all PS3 models FAT and SLIM, and all Regions
* Plugs into the front of your PS3 console that will then un-lock your console to be able to play un-signed homebrew applications
* Allow you to make backups of your original games onto your hard drive
* The chip is totally firmware upgradeable
Tags
PS3 BREAK, ps3 modchip, sony ps3
Disclaimer:
Submitters of product listings are solely responsible for their content. PRLog can't be held liable for the contents of the product listings.
Report Abuse