rock Impact Crusher
rock Impact Crusher Easy maintenance High efficiency Low cost High crushing ratio
Contact | Link To Product | More Products By This Company
Images
Click on an image to see larger size image ...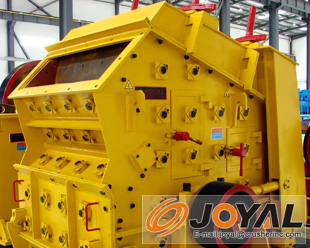 Specifications
| | | |
| --- | --- | --- |
| installation | : | as engineer assigned |
| warranty | : | 1 year |
| export countries | : | middle east, Africa, South America, Eastern Europe |
| motor | : | Chinese famous brand |
| CQC | : | ISO9001:2008 |
Details
The rock Impact Crusher is used for primary, secondary, fine crushing mining and rocks (for example, the granite, marble, and limestone) materials with compressive strength less than 350 MPa. The rock impact crusher is widely used for sand and rock producing in the industry of roads, railways, reservoir, electricity power and building materials and so on.
Working Principle Of rock Impact Crusher

The materials are crushed via impact energy produced in the impact crusher. When the materials enter the zone of the board hammer, they are flung into the impact equipments via the high-speed impact of the board hammer. These materials will be re-crushed after rebounding into the scale board. The large materials are crushed into small pieces until they become the specified granularities. The end products come out from the base of the impact crusher.
Tags
impact crusher, Rock Crusher, Crusher
Disclaimer:
Submitters of product listings are solely responsible for their content. PRLog can't be held liable for the contents of the product listings.
Report Abuse