topphone01@hotmail.com sells Sony Ericsson W580 Camera Flex Cable
Sell Sony Ericsson W580 Camera flex cable: 1, Original and tested; 2, Professional service and fast shipping. We also sell other models of mobile phone parts.
Contact | Link To Product | More Products By This Company
Images
Click on an image to see larger size image ...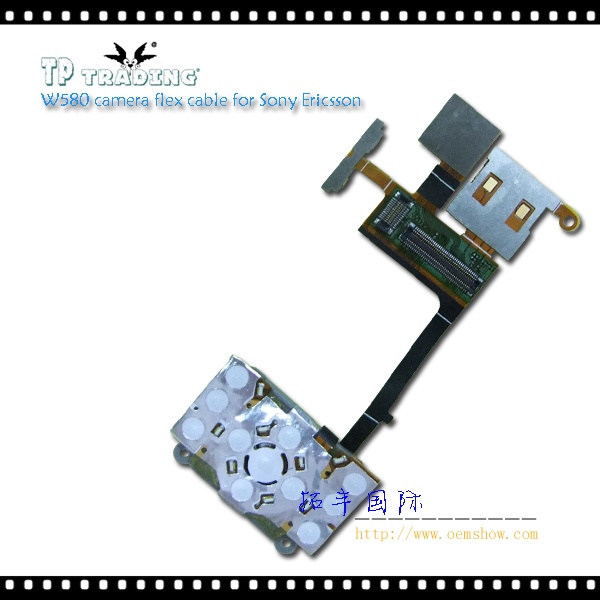 Specifications
| | | |
| --- | --- | --- |
| Brand | : | Sony Ericsson |
| Model Number | : | W580 |
| Item | : | Keypad Flex Cable |
| Condition | : | Original and brand new |
| Delivery time | : | 3 business days |
| Payment methods | : | T/T,Western Union,Money Gram,Escrow |
Details
We are Topphone International Trading Company.And mainly deal with phones and phone parts.Please contact us:

MSN: topphone01@hotmail.com
Email: topphone01@hotmail.com
Web: www.oemshow.com

We sell Sony Ericsson W580 Camera flex cable.

We are also selling the following items:


Housing for Sony Ericsson:


K800 housing

K810 housing

K850 housing

W800 housing

W810 housing

W850 housing

z200 housing

t610 housing

t628 housing,

t28 housing,

t65 housing,

t230 housing
t312 housing,

t29 housing,

t20 housing,

p910i housing,

p800 housing,

k758 d750 housing,

t230 housing,

t138 housing,

t630 housing,

t637 housing,



Flex cable for Sony Ericsson:


F350 flex cable

F750 flex cable

F790 flex cable

F810 flex cable

F850 flex cable

T303 flex cable

W350 flex cable

W380 flex cable

W510 flex cable

W550 flex cable

W580 flex cable

W600 flex cable

W710 flex cable

W800 flex cable

W810 flex cable
W830 flex cable

W850 flex cable

Z208 flex cable

Z300 flex cable

Z310 flex cable

Z500 flex cable

Z520 flex cable

Z530 flex cable
Z550 flex cable

Z600 flex cable
Z710 flex cable

S500 flex cable



Lcds for Ericsson:


K310 LCD

K550 LCD

K800 LCD

K810 LCD

K850 LCD
W200 LCD

W300 LCD
W350 LCD
W580 LCD

W595 LCD

W610 LCD

W760 LCD

W810 LCD

W880 LCD

W910 LCD

W950 LCD

W960 LCD

Z530 LCD
Z550 LCD

S500 LCD
P990 LCD


Remark:

1.We offer 1 months warranty after you receive the products.

2.The mobilephone will come with battery door( cover), but dont include battery and Charger and Manuel and small standard box for each phone.

3.We will ship your order by UPS, DHL, FEDEX Express or you could choose different shipping way.

Contact us at:


MSN: topphone01@hotmail.com
Email: topphone01@hotmail.com
Web: www.oemshow.com
Tags
keypad flex cable, Sony Ericsson W580, flex cable, flex cable W580, flex cable Sony, flex cable keypad, W580 flex cable, K750 phone, sony ericsson, W580 Camera
Disclaimer:
Submitters of product listings are solely responsible for their content. PRLog can't be held liable for the contents of the product listings.
Report Abuse