laptop battery for dell CF623
These Dell rechargeable laptop batteries are protected against overcharging, heat, and short-circuit. You can charge this battery with a standard power supply.
Contact | Link To Product | More Products By This Company
Images
Click on an image to see larger size image ...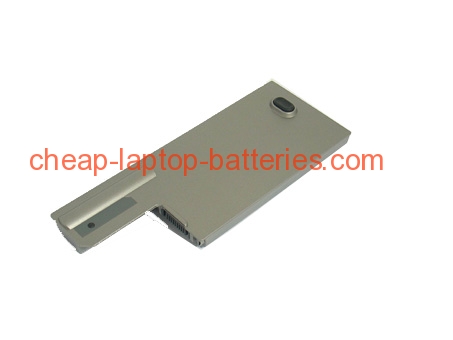 Specifications
| | | |
| --- | --- | --- |
| Battery Type | : | Li-ion |
| Voltage | : | 11.1 V |
| Battery capacity | : | 7200 mAh (9 cell) |
| Color | : | Metallic Grey |
| Warranty | : | 12 months |
| Price | : | $62.82 |
Details
The Dell CF623 is a 9-cell lithium-ion rechargeable battery that can be used for select models of Dell Latitude and Dell Precision laptops. The Dell CF623 Laptop Battery offers longer a runtime for your laptop, making it a good choice for frequent travelers. Before going on your next business trip, install this fully charged Dell Li-ion battery CF623 in your laptop or keep it as a back-up, and work at ease for hours.
The 9-cell Dell CF623 Battery is a step up from 4-cell and 6-cell lithium-ion batteries, as it is capable of providing 140% more runtime than a 4-cell battery and 50% more runtime than a 6-cell battery.
Tags
laptop batt, dell CF623, Latitude D531, Latitude D531N, Latitude D820, Latitude D830, Precision M65
Disclaimer:
Submitters of product listings are solely responsible for their content. PRLog can't be held liable for the contents of the product listings.
Report Abuse