BZ Insulating Oil Purifier/Transformer Oil Purification/Oil Recycling
Contact: Rocky Chen MSN: oil_purifier_rocky@hotmail.com Gtalk: oil.purifier.rocky@gmail.com Yahoo: oil_purifier_rocky@yahoo.com Skype: oil_purifier_rocky TEL: 86-23-68681152 Mobile: +86-158 2614 6151
Contact | Link To Product | More Products By This Company
Images
Click on an image to see larger size image ...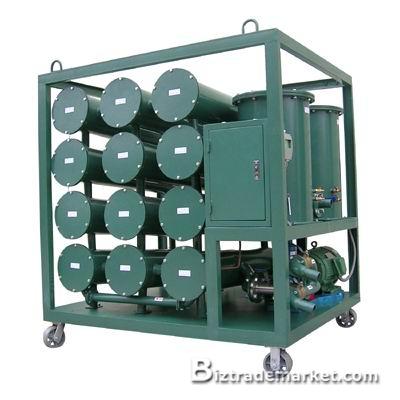 Video
Specifications
| | | |
| --- | --- | --- |
| Rated Flow L/min | : | 150 |
| Vacuum Range | : | -0.08— -0.099Mpa |
| Temperature Range | : | 20-80 Degree centigrade |
| Oil pump pressure | : | 32 |
| Total Power | : | ≥70kv |
| Breakdown Voltage | : | ≥65 |
Details
Contact: Rocky Chen
Gtalk: oil.purifier.rocky@gmail.com
MSN: oil_purifier_rocky@hotmail.com
Yahoo: oil_purifier_rocky @yahoo.com
Skype: oil_purifier_rocky
TEL: +86-23-6868 1152
Mobile: +86-158 2614 6151
FAX: +86-23-6806 0921
zhongnengcq.cn
oilsalvage.diytrade.com

BZ series utilizes physiochemical means to recover deteriorated transformer oil and breaker oil through removing the acid content, suspended matter and precipitated residues from the oil. It utilizes a special purification device, which allows transformer to stay running in normal manner without switching off of power and changing of oil.

The basic content and anti-oxygenic property of oil remain the same after treatment, and are brought back to the specification of new oil; Insulator property and safety of equipment are enhanced while the cost is reduced by 90% compared with conventional way of oil-change. It is recommended to use the transformer oil treatment firstly, when the oil withstand-voltage is treated at an acceptable range by the transformer oil treatment, and then use the BZ device; you will find that the effect will be better.
Tags
oil purifier, oil purification, oil recondition, oil recycling, oil reprocess, oil regeneration, oil separator, Oil Clarifier, Oil Clarification, oil filtration
Disclaimer:
Submitters of product listings are solely responsible for their content. PRLog can't be held liable for the contents of the product listings.
Report Abuse