Perfect Airma Phone V3-Dual sim,dual standby,FM,Bluetooth,2GB
Perfect Airma Phone V3-Dual sim,dual standby,FM,Bluetooth,2GB
Contact | Link To Product | More Products By This Company
Images
Click on an image to see larger size image ...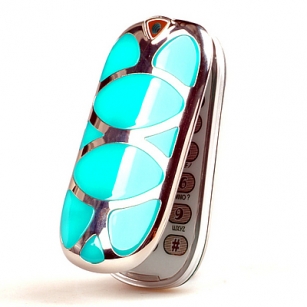 Specifications
| | | |
| --- | --- | --- |
| gucci phones | : | www.2012phones.com |
| lv phones | : | www.2012phones.com |
| vertu phones | : | www.2012phones.com |
| nokia phones | : | www.2012phones.com |
| ferrari phones | : | www.2012phones.com |
Details
Perfect Airma Phone V3-Dual sim,dual standby,FM,Bluetooth,2GB

AirmaV3 multimedia entertainment functions
Mainstream features: dual card dual standby, FM radio FM
Built-in Games: built-in 1 ordinary mobile phone games (Mahjong)
Music player: mp3 and background play, support equalizer support fast forward, pause also supports Bluetooth stereo output
Video Player: 3GP, MP4, AVI, support 3GP/MP4/AVI video full screen, can pause, fast forward, fast rewind
Ebook: support TXT text documents, can be downloaded from a large number of TXT text format e-books here
Camera pixels: HD camera
Camera description: support AVI video capture with sound, built-in record time, according to the size of the memory card
Features: Dual camera, dual sim dual standby, voice Wang
AirmaV3 data applications
Memory: built-in 761K memory body, to support more than 4GB TF memory card expansion
Extended Support: Bluetooth file transfer, Bluetooth headset (voice), Bluetooth music (stereo)
Data Transfer: U disc / data cable direct read, Bluetooth file transfer, Bluetooth audio, Bluetooth music (stereo)
Picture format: jpg, gif, bmp
AirmaV3 basic functions
Optional Language: Simplified Chinese, English
Fuselage Contacts: 200 group card phone book, caller group support
SMS / MMS: 50 messages, MMS
Off: can be set up
Alarm clock: 5 groups alarm clock, can be customized Monday to Sunday alarm, snooze time can be set can be downloaded MP3 as ringtone
Ringtone format: mp3, midi
Speaker: Speaker Independent
Call Caller Groups
Other features: MP3 function, MP4 functions
Tags
gucci phones, lv phones, vertu phones, Nokia Phones, ferrari phones
Disclaimer:
Submitters of product listings are solely responsible for their content. PRLog can't be held liable for the contents of the product listings.
Report Abuse