Dell Inspiron 640M Keyboard
Dell Inspiron 640M Keyboard Package Dimensions (LWH) : 325.0 x 160.0 x 16.0(mm) Weight : 0.46 lb Brand :Dell Price: US $25
Contact | Link To Product | More Products By This Company
Images
Click on an image to see larger size image ...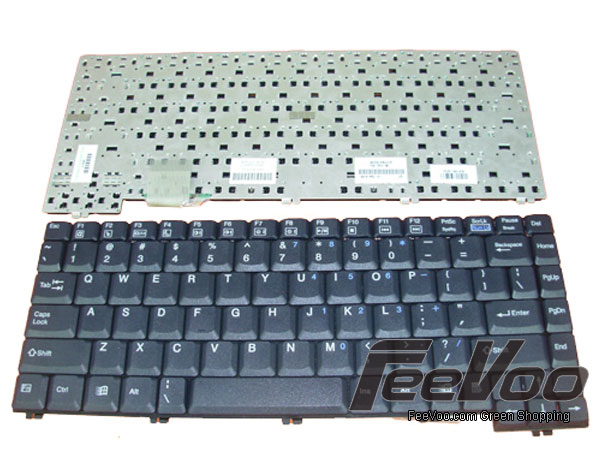 Specifications
| | | |
| --- | --- | --- |
| Layout | : | US Version |
| Letter | : | English |
| Status | : | Genuine and new! |
| Remark | : | Ribbon cable included |
| Price | : | US $25 |
Details
Dell Inspiron 640M Keyboard Description:

Layout: US Version
Letter: English

Status: Genuine and new!
Remark: Ribbon cable included

Full 6 months warranty!! No Returns Due To Improper Installation!

NOTICE:
1. To avoid electrostatic discharge, ground yourself by using a wrist grounding strap or by periodically touching an unpainted metal surface (such as the back panel) on the computer.

2. The key caps on the keyboard are fragile, easily dislodged, and time-consuming to replace. Exercise care when removing and handling the keyboard.

3. Before securing the latch on the system board connector, ensure that the keyboard connector is seated and the tabs on the connector are properly aligned with the slots on the system board connector. Failure to align the tabs could result in a malfunction of the computer or damage to the cable and/or the cable connector.
Tags
Dell Inspiron 640M, Inspiron 640M, laptop keyboard, Dell Keyboard
Disclaimer:
Submitters of product listings are solely responsible for their content. PRLog can't be held liable for the contents of the product listings.
Report Abuse