Brown Plush Toys PC Camera Webcam Koala Design With Bowknot
This adorable koala toys PC camera webcam is plush with soft stuffing, very comfortable to carry. This USB PC web camera can be a decoration or toy when not used.
Contact | Link To Product | More Products By This Company
Images
Click on an image to see larger size image ...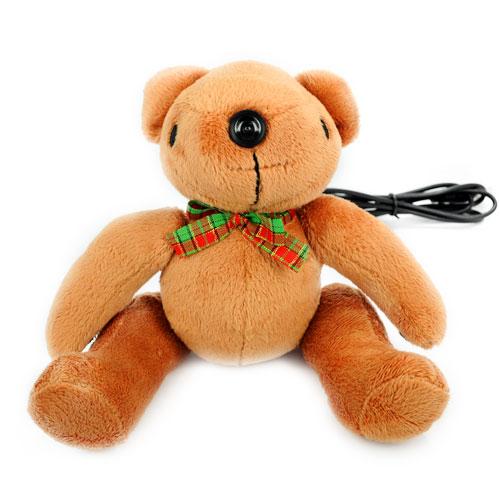 Specifications
| | | |
| --- | --- | --- |
| Price | : | $10.50 |
| Weight | : | 0.2200 kg |
Details
l Exquisite plush koala with bowknot design.

l Adopt innovatory CMOS sensing device.

l Support 350K pixels.

l USB interface.

l Automatic: White balance, electronic exposure, gain compensation.

l Adjust focus; manual.

l Weight: 150g - 250g.

l Size: 5cm - 17cm.

l Packing size: 142*142*170mm.

l This plush toy webcam has CMOS sensor: 1/4" CMOS image (640x480) resolution.

l Lens: 5 layers glass lens.

l Connector: 1 downstream USB type a receptacle.

l Display color: 24 bit true RGB color.

l Focus range: Manual, 6cm to infinity.

l Exposure: Automatic.

l Power consumption: 110mA@5V operating.

l Storage temperature: -10 - 60℃.

l Operating humidity: 10 - 90% non-condensing.

l Compliances: CE, FCC.

l Warranty: 3 years.

l System requirements: Windows XP/Me/2000/98SE, 1 available USB port, Pentium 450MHz equivalent or above, 64MB RAM.

l Contents: Toy USB PC camera, user manual, CD driver.
www.chinabuye.com
Tags
clothing, electronics, accessories, Camera Webcam
Disclaimer:
Submitters of product listings are solely responsible for their content. PRLog can't be held liable for the contents of the product listings.
Report Abuse