Gateway M-6862 Keyboard
Package Dimensions (LWH) : 325.0 x 160.0 x 16.0(mm) Weight : 0.42 lb Brand :Gateway Price: US $23
Contact | Link To Product | More Products By This Company
Images
Click on an image to see larger size image ...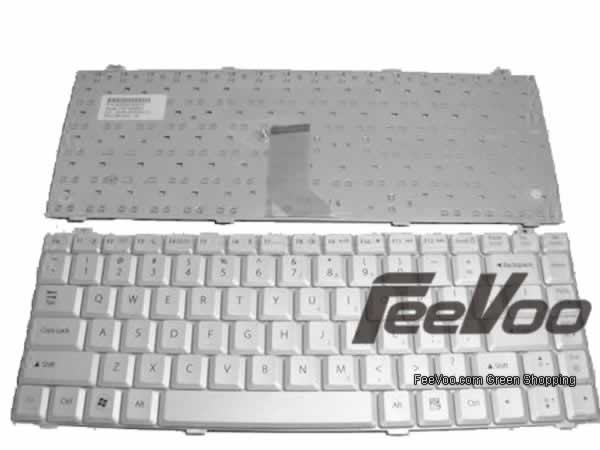 Specifications
| | | |
| --- | --- | --- |
| Color | : | silver |
| Letter | : | English |
| Layout | : | US |
| Regulatory Approval | : | CE, UL |
| Price | : | US $23 |
Details
Gateway M-6862 Keyboard Description:


Color: Silver

Letter: English

Layout : US
Regulatory Approval: CE, UL
Condition: Brand New keyboard with ribbon cable
100% manufacturer compatible
Equivalent Replacement Part
30-Day Money Back warranty.
fully tested by our Supplier & Passed.



How to Remove Laptop Keyboard Keys

Every day your computer is exposed to dirt, hair, dead skin and other kinds of grime. This can drastically affect your keyboard's performance. Removing your keys is a simple and effective way to clean the inside of your keyboard and improve keyboard response. This is a simple operation and should only take a few hours if done correctly. This is important to anyone who wants to know how to properly remove their laptop's keyboard keys.



Step 1 Print out or draw a keyboard map of the location of your keyboard's keys. Turn off your computer.



Step 2 Position the laptop so that it is under a lamp or so there is sufficient light shining onto the keyboard. You want to be able to see all the dirt that is under your keyboard.



Step 3 Take the end of a flat-head screw driver and carefully pry any of the letter or number keys off, preferably starting with the "Q" and working your way to the right. The letter and number keys are easier to remove than the command keys.



Step 4 Collect the removed keys into a container so you do not lose them. Take special care when removing the tab, caps lock, shift, space bar, enter, forward slash and back space buttons. These buttons are attached to a small metal pin. It may take a little more effort to remove these, so be patient.



Step 5 Feel free to clean the inside of your keyboard once all the keys are removed. Take a cotton swab dipped in a small amount of alcohol and wipe the areas around the keys to remove the grime and dirt. Use tweezers to remove any bigger bits and pieces of dirt or hair.
Tags
M-6862 Keyboad, GatewaylaptopKeyboad, laptop keyboard
Disclaimer:
Submitters of product listings are solely responsible for their content. PRLog can't be held liable for the contents of the product listings.
Report Abuse