Lovely Pinky 4 Ports USB2.0 Hub With X Design
Connect a modem USB printer and hard drive to one convenient USB HUB. With the USB 4-port USB, you can add four USB peripherals to your computer and save desktop space.
Contact | Link To Product | More Products By This Company
Images
Click on an image to see larger size image ...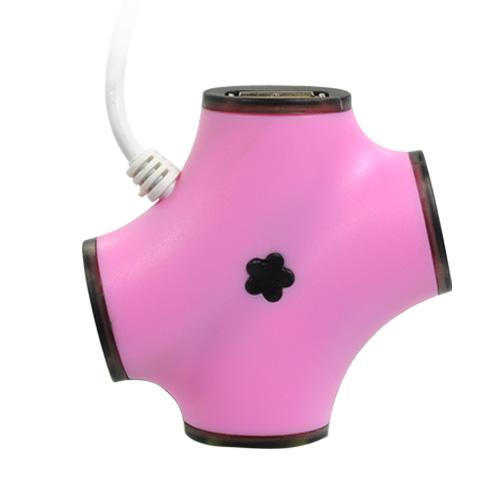 Specifications
| | | |
| --- | --- | --- |
| Price | : | $3.82 |
| Weight | : | 0.0450 kg |
Details
l Fully compliant with USB 2.0 specification for 4 USB ports.

l Supports up to 127 Hi-speed devices.

l Plug and play

l No driver installation required.

l Indicator light status 1 power LED.

l This lovely SUB hub is for PC/Mac users, one available USB port.

l Support: Windows XP/ME/2000/98SE/98/Vista.

l Support: Macintosh Mac OS 10.2~, Mac OS 9.1~.

l Color: Pink (X shaped)
Add Your Tags:
Add Tags
Use spaces to separate tags. Use single quotes (') for phrases.
www.chinabuye.com
Tags
Computer, electronics, accessories, USB
Disclaimer:
Submitters of product listings are solely responsible for their content. PRLog can't be held liable for the contents of the product listings.
Report Abuse