Dell Inspiron 1545 Keyboard
Package Dimensions (LWH) : 325.0 x 160.0 x 16.0(mm) Weight : 0.56 lb Brand :Dell Price: US $21.99
Contact | Link To Product | More Products By This Company
Images
Click on an image to see larger size image ...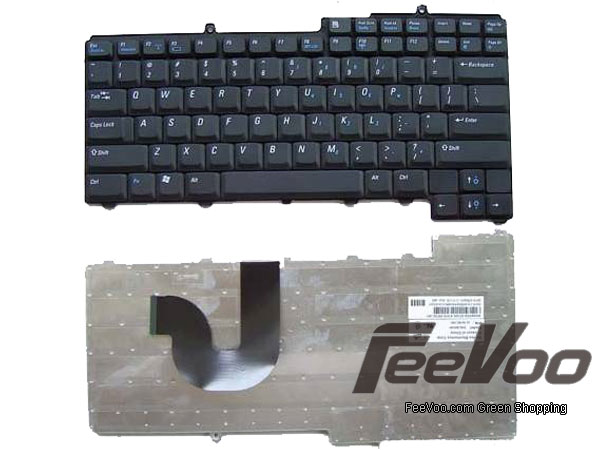 Specifications
| | | |
| --- | --- | --- |
| Layout | : | US |
| Color | : | Black |
| Condition | : | Brand New |
| Keyboard | : | high quality |
| Price | : | US $21.99 |
Details
Genuine Dell Inspiron 1545 Keyboard Description:


Layout : US
Color :Black
Condition: Brand New keyboard with ribbon cable
New high quality keyboard
100% manufacturer compatible
30-Day Money Back warranty.



Laptop Keyboard Buying Tips

Every user wanna choose the keyboard that best fits his or her own preferences and needs.There are some features and terms you should understand to help you make the proper buying decision. That's what this guide is for; here are our tips for buying a new Laptop keyboard.



1, Ergonomics: It is important that you find a keyboard that is comfortable for you. This can prevent things such as Carpal-Tunnel Syndrome (CTS) and Repetitive Stress Injuries (RSI). You might want to consider getting a keyboard that comes with a wrist rest, or buy one along with the keyboard if one isn't included. A wrist rest will keep your wrists at a proper angle, which can greatly reduce your chances of getting RSI or CTS.



2, QWERTY vs. Natural: There are two basic designs when it comes to keyboards, either the QWERTY design or the natural design. The QWERTY design is what you are used to seeing, with the keys laid out straight across the board. The natural design splits the home row in two, allowing for a more ergonomic angle when typing. The natural keyboards are usually a bit more expensive than the traditional QWERTY keyboards, but the QWERTY keyboard is the most popular. So which ones better? It is only a matter of personal preference.



3, Connectivity: Wired computer keyboards connect to your computer by USB or PS/2 ports. Check your PC for available ports to determine whether you'll need an adaptor. Wireless keyboards use Radio Frequency (RF), Bluetooth or Infrared (IR) signals to connect to a receiver. Bluetooth keyboards should have at least a 30-foot range, RF keyboards should have at least a 15-foot range and IR keyboards have a range of 5-10 feet. Note that IR requires a direct line of sight between the keyboard and your PC.



4, Wired vs. Wireless: Wired computer keyboards cost less, and you never have to worry about power or signal interruption. Choose a wireless keyboard for media center applications, multiuse workspaces and large desks that force you to keep the keyboard far from your PC. Look for a recharging dock or purchase rechargeable batteries.
Tags
Inspiron1545Keyboard, Dell laptop keyboard, laptop keyboard
Disclaimer:
Submitters of product listings are solely responsible for their content. PRLog can't be held liable for the contents of the product listings.
Report Abuse